Raj Tawney is a writer.
My debut Colorful Palate: A Flavorful Journey Through a Mixed American Experience will be out 10/3/23.
PRE-ORDER NOWContributions include nonfiction essays, journalism, and poetry in The New York Times, The Washington Post, The Guardian, The Iowa Review, and over 70 publications around the world.LATEST WRITING:
The Teacher Who Inspired Me to Be Who I Am Today (Education Week)Accepting pitches and ideas.
Also, I love hearing from readers and writers alike. Email me.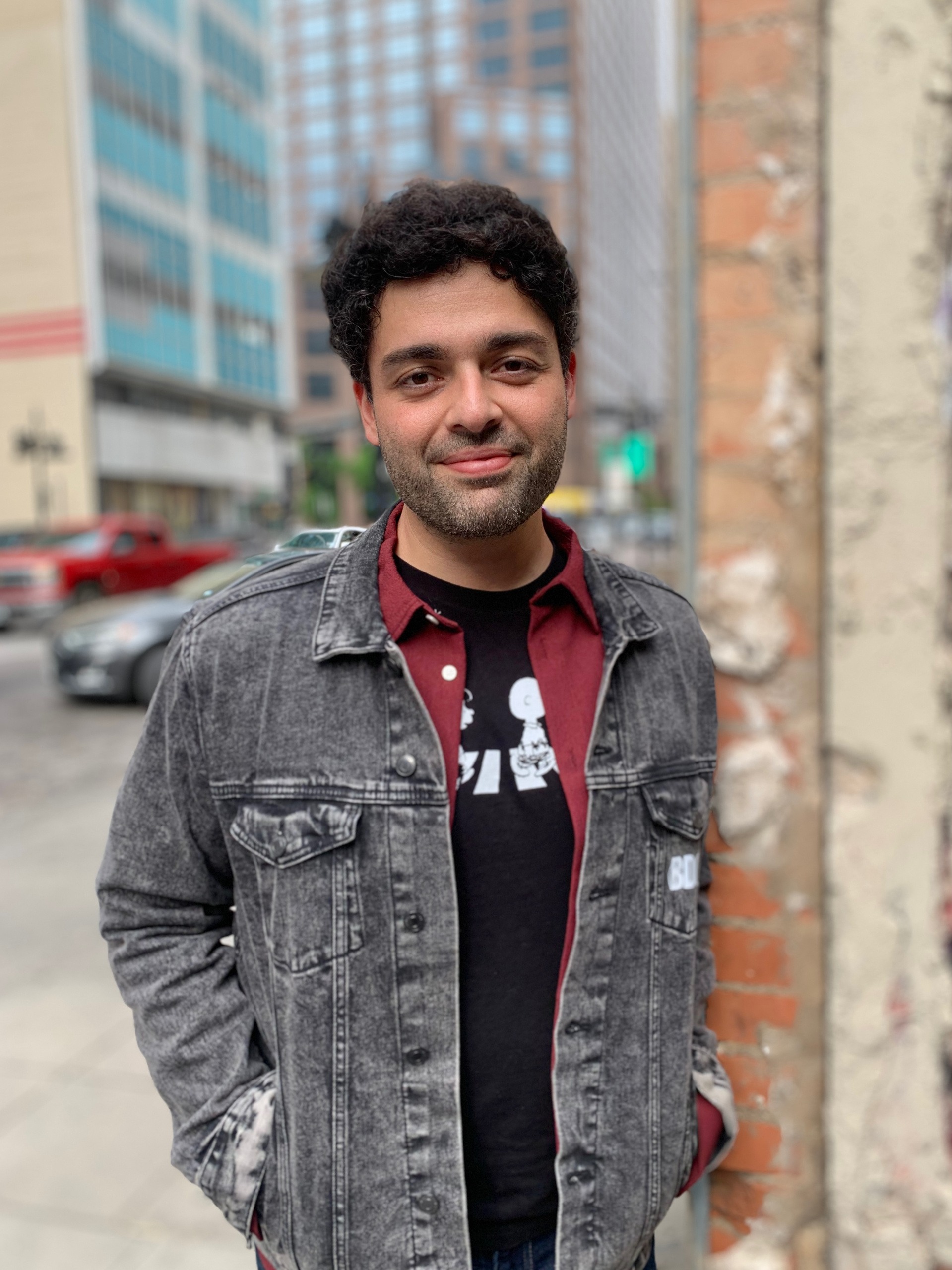 About
I'm Raj Tawney, a born-and-raised New Yorker, and a proud multiracial American (1/2 Indian, 1/4 Italian, 1/4 Puerto Rican descent). I love writing stories from my unique, personal viewpoint. I explore everything that stokes my curiosity and interests, including identity, race, history, food, health, nature, entertainment, and current events shaping our culture. Simply put, I write with purpose and for the people.I didn't attend a prestigious university nor was I provided with any pre-existing connections. I've just led with passion and persistence. Life has taught me how to excel, fail, learn, evolve, and appreciate all of the cuts, scratches, and scars–– but most importantly, to get back up, no matter the circumstance. My writing reflects my own life experience and perspective.Aside from writing, I've hosted numerous live events, from introducing Alfred Hitchcock's "Shadow of a Doubt" at the Museum of Modern Art, to presenting "Pal Joey" with Frank Sinatra's granddaughter AJ Lambert, to guest-speaking at Queens College, SUNY Old Westbury, and Long Island University. I've also reported on-camera for Public Television, Zee TV, and Namaste America News.I'm a storyteller. Period.Aside from my writing, I'm a freelance publicist in the book industry. I'm also a proud husband, and father to rescue dogs and parrots. I currently reside in South Florida.
COLORFUL PALATE
"Raj Tawney deftly explores his culturally-rich upbringing, unearthing pivotal answers to one of the most fascinating questions in the world: who am I? Through a captivating mix of intimate stories of family, tradition and flavor, he paints a poignant portrait of identity and what it really means to be an American. Coupled with mouth-watering recipes that reflect his multifaceted heritage and his respect for food, Colorful Palate is a touching example of the power we can all yield when we embrace our roots as we partake in—to use Tawney's words—the 'Great American Experiment'.
– John Leguizamo"A lovingly wrought and deliciously intimate memoir that captures the stupendous mélange that is Tawney's American life (and ours). A feast for the mind, a banquet for the heart, as generous as hospitality and as unforgettable as your favorite meal."
– Junot Díaz, author of This is How You Lose HerBeing an immigrant myself, I have always appreciated the cultural diversity and acceptance of it in the United States. Raj Tawney is born American and, in this delightful book, he relates to his identity, his life, and growing up in three cultures. The recipes that follow in each chapter are a delicious recall of memories and flavors of each culture. He connects to his roots with tenderness, appreciation, and understanding of his multiethnic family that ends in the kitchen cooking those favorite recipes. Overcoming, with understanding, some of the difficulties he encountered as a multiethnic child growing up, he knows that there are many young Americans that are of different cultural blends as he is and that is evermore what America is, and what makes America the great country it is. A great read, the tasteful recipes are the bonus.
– Lidia BastianichRaj Tawney's Colorful Palate is a delicious, charming, and winning coming-of-age story that is authentically American in exploring the messy, beautiful, painful, and ultimately rewarding contradictions of trying to expand stifling boundaries to accommodate and celebrate the multi-hyphenated experiences of those who are often relegated to the margins.
– Wajahat Ali, author of Go Back to Where You Came From: And Other Helpful Recommendations on How to Become American"Too often in America, we are asked to put ourselves into boxes and categories that reduce us to just one aspect of our identity. In Colorful Palate, Raj Tawney rejects the notion that folks with intersectional identities have to choose which aspects to highlight, and which to set aside. He artfully maps the many facets of his own identity: the ethnicities, relationships and meals that shaped him. In doing so, he shows us that both our plates, and our pages, can and should reflect the multitudes we contain. As a new mom to a baby with Indian, Jewish, Irish, and Italian roots, I am so grateful that this book will grace our shelves, and offer a map to my daughter for how to honor her own intersectional story."
– Neema Avashia, author of Another Appalachia: Coming Up Queer and Indian in a Mountain Place"Raj's memoir about food, class and race in New York is not your usual upper-class, upper-caste, Indian story. Here is an Indian who is equally Puerto Rican as much as Italian. A kid raised well on Arroz Negro, Insalata di Mare and Tandoori chicken. Read it and cook from it to figure out what it might mean to be authentically American."
– Krishnendu Ray, Professor of Food Studies at NYU and author of The Ethnic Restaurateur and The Migrant's Table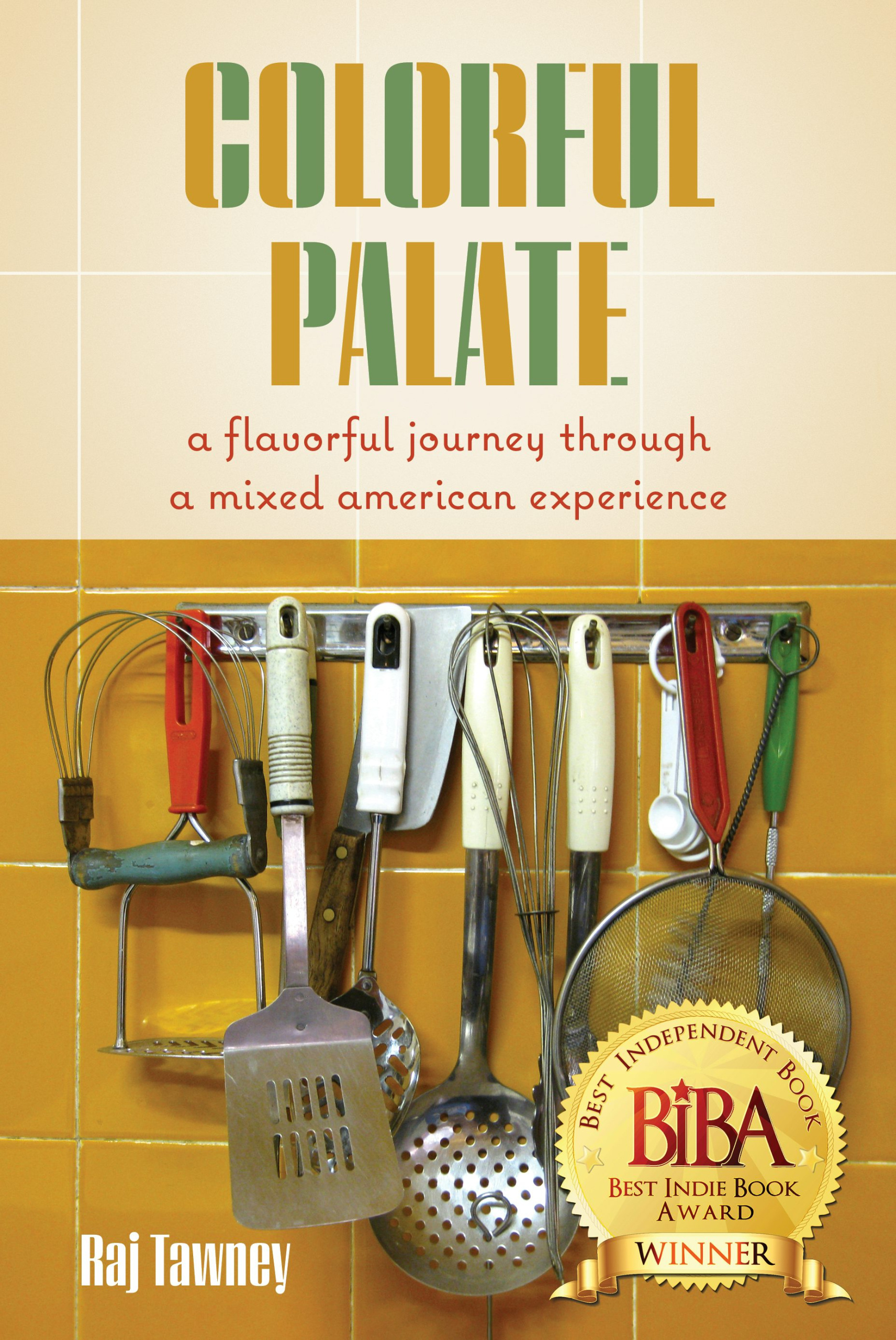 Contact
Agent:
Currently agentlessFeel free to reach out with any tips, pitches, ideas or just to say hello.